Jerry's Travel Pix - Chilkoot93 with Gabe
Going Home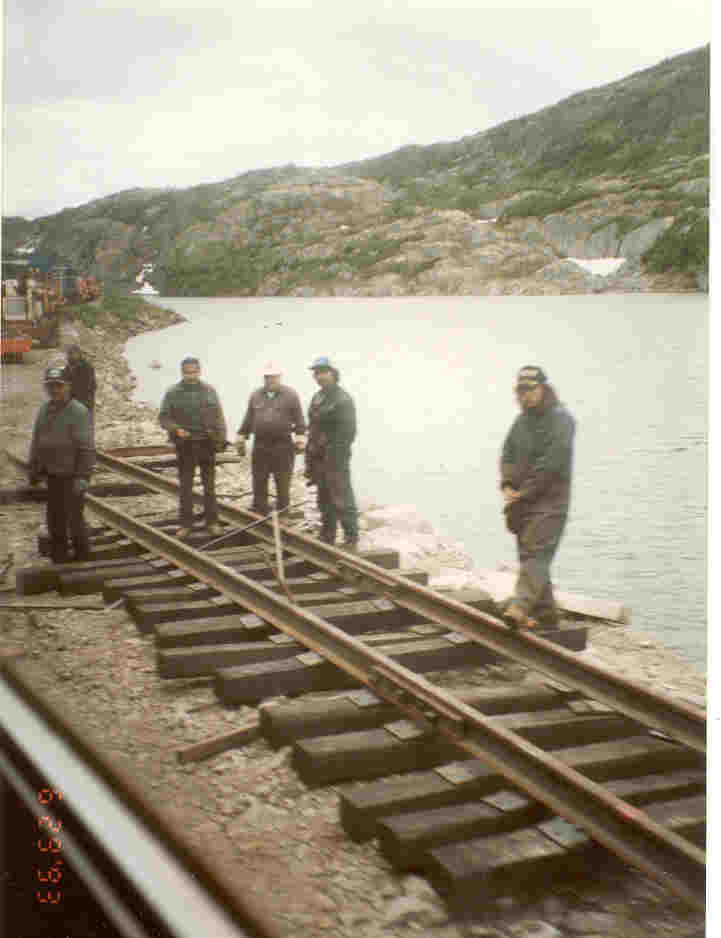 A WP&YRR track gang
We were so hungry when we got to Skagway, that we went straight to the Red Onion restaurant - a former bordello - and inhaled a large pizza with many toppings, and a ham sandwich and milkshake apiece.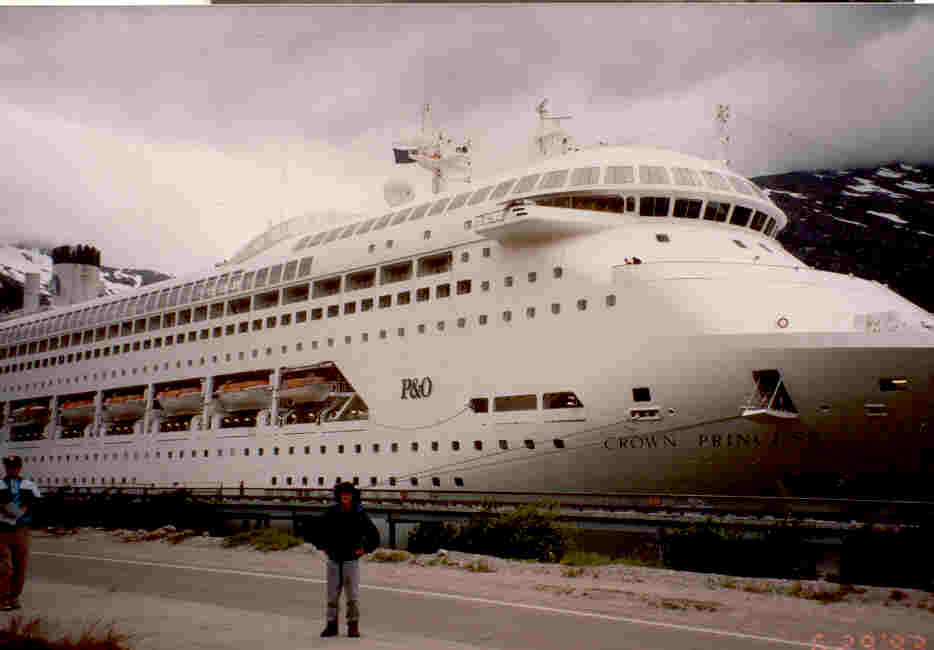 As we wait for the departure time of the Alaska Marine Highway System ferry LeConte, Gabe provides some human scale to a huge cruise liner parked at the Skagway dock.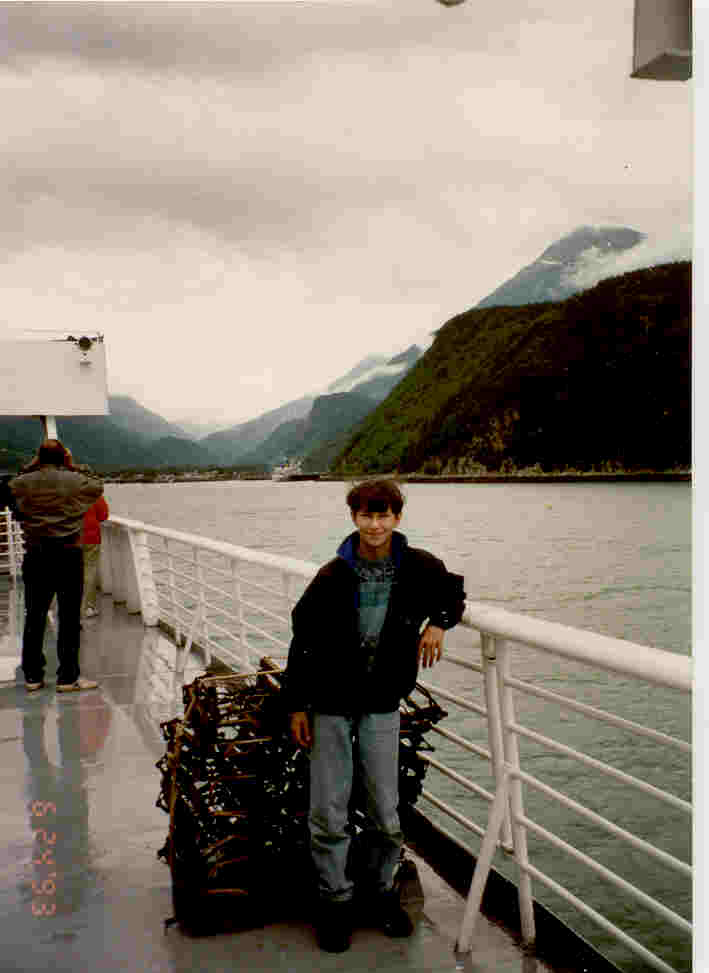 Residents of the southeast Alaska archipelago have a reason to ride the ferry boats at least two or three times each year. The trick in the summer is to get up to the heated solarium on the top deck, grab a cot, roll out a sleeping bag, and sleep or read in the fresh air. Gabe and I do so. Once our cots are located, and our gear is in the care of some people who agree to watch over it, Gabe and I take a hot shower. Then we head for the cafeteria, and literally inhale our second full meal in two hours.
Temperature at the Skagway dock was 50 degrees. It Rained for much of the way back to Juneau. The trip home was was otherwise uneventful.